Monitor And Secure Your Homes, Office, Properties, Environments, and Loved Onces With The Latest Advanced Wireless Spy Camera Which Comes With Night Vision & Smart Magnetic Features.
Portable, Easy To Use & Comes With Long Lasting Battery Life..
1
day
0
hour
45
minutes
26
seconds


1. One of the Most Effective Burglary Deterrents
A successful burglar will avoid seen at all costs. It is one of the reasons they wait for a home to be empty and why they often scout the property and that of the neighbors they want to find the best time to commit their crimes without being seen.
This Camera is considered to be one of the best burglar deterrents available. When criminals see them, they know there is no way to commit the crime without leaving a video record of the events. 
2. Home Monitoring Systems While You are Away
Have you ever worried about what was going on while you were away from home?
SEE WHAT IS HAPPENING AT HOME OR ANYWHERE OF YOUR CHOICE WHILE YOU ARE AWAY

RECORD EVERYTHING AS ITS HAPPENING FROM ANYWHERE YOU ARE USING YOUR MOBILE PHONE

TAKE PICTURES OF THINGS HAPPENING IN YOUR ABSENT

LISTEN TO DISCUSSIONS HAPPENING IN YOUR ABSENT

YOU CAN EVEN TALK BACK AT THEM FROM YOUR MOBILE PHONE AND MANY MORE. 
NOTE: YOU CAN CONNECT AS MANY CAMERAS AS YOU WANT TO ONE MOBILE PHONE
This camera also connects to the internet to allow for remote monitoring from a smartphone, tablet, or PC. If you ever want to know what is going on at your house, you can open an app and start watching the live feed from your cameras.

3. Provide Evidence in the Event of a Crime
It is an unfortunate fact, but most burglaries go unsolved. According to the FBI, the national wide clearance rate for burglaries is only about 13.1%. That isn't the fault of the police. They would like nothing more than to clear every theft reported. However, most burglars do not leave behind a lot of evidence that can help to identify them.
If a crime does occur, the cameras can catch the criminals in the act and provide valuable evidence for investigators. Camera evidence can have a significant impact when it comes to the difference between a burglary going unsolved and the perpetrators ending up behind bars.
SEE WHAT OUR CUSTOMERS ARE SAYING
DOES NOT NECCESSARILY REQUIRE DATA CONNECTION TO FUNCTION, SIMPLY CONNECT THE CAMERA TO THE MULTI-FUNCTIONAL CONTROLLING APP INSTALLED ON YOUR PHONE AND MONITOR EVENTS
OR
YOU COULD CONNECT THE CAMERA TO YOUR HOUSE WIFI CONNECTION AND MONITOR EVENTS ON YOUR PHONE FROM ANYWHERE IN THE WORLD
KNOW WHAT HAPPENS AROUND YOU EVEN WHEN YOU ARE NOT AROUND 24/7


HD 1080P Video & 150° Wide Angle Lens: With 150 degree wide angle lens, the mini spy camera allows you to see more details happening in the room. The quality lens also features 1080P video and pictures that perfect surveillance camera for your Officeor business place.
24/7 Home Security in Your Hands: Whenever you're using a smartphone/ tablet/ computer device, you can view the HD live streaming by CLOL hidden camera's APP.
Multi-User & Multi-View: One camera can support multiple users and one app can support multiple cameras simultaneous so you can check up on your property in real-time. Compatible with iOS, Android, Mac and Windows devices.
Multi Use: You can put this mini camera in your home, office, warehouse, store, garden.It can also be used as a car camcorder, aerial action camera, pet camera, cop camera.


Support WiFi, Video, Camera, Loop Recording, Motion
Detection, Infrared Night Vision, Time Display.
Resolution: 1080P/720P
Video Format: AVI
Picture Format: JPEG
Frame Number: 30fps
Visual Angle: 150 degree
Recording Range: 5 m2
Compressed Format: H.264
Recording Time: Over 1 hour
Charging Time: 2.5 hours
Voltage input: DC 5V 1A
Interface: MICRO USB Interface
WHY YOU SHOULD PLACE YOUR ORDER NOW
We Offer a 7 Days Return Policy.
Unhappy With Your Product ?
We'll Take It Back!!!
We Stand By Our High-Quality Products And Your Satisfaction Is 100% Guaranteed.
We Have 6 Pieces Left.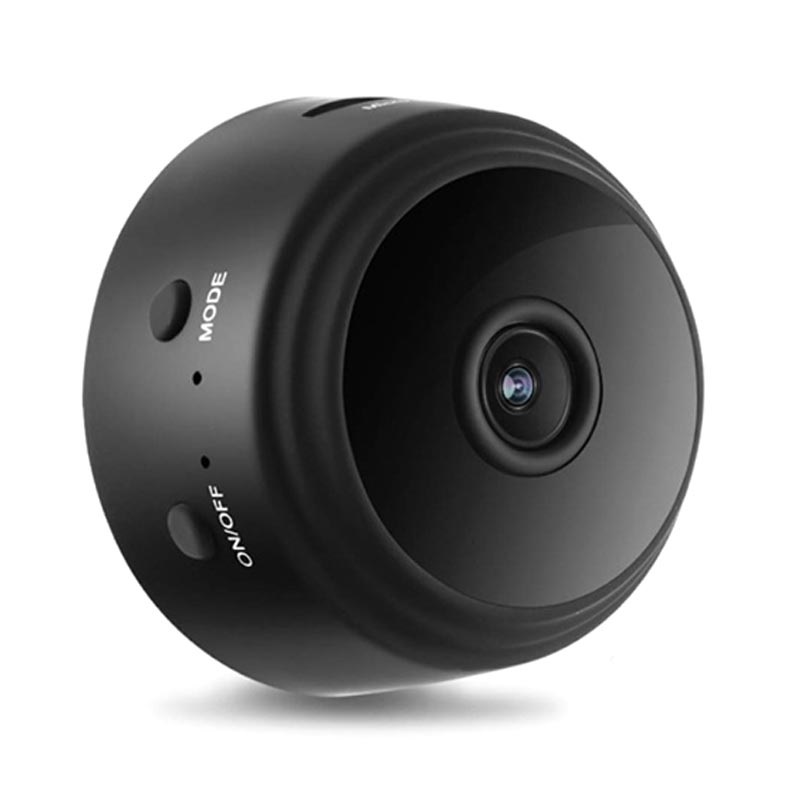 BEFORE

 GHC 500
CURRENTLY SELLING AT
DISCOUNTED RATE= GHC 349

FILL THE FORM BELOW TO ORDER NOW
ALL DELIVERIES IN ACCRA & ASHANTI IS PAY-ON-DELIVERY, HOWEVER ALL OTHER REGIONS ARE TO PAY-BEFORE-DELIVERY