23
days
18
hours
58
minutes
25
seconds
2022 Portable 2-Cylinder Compresssor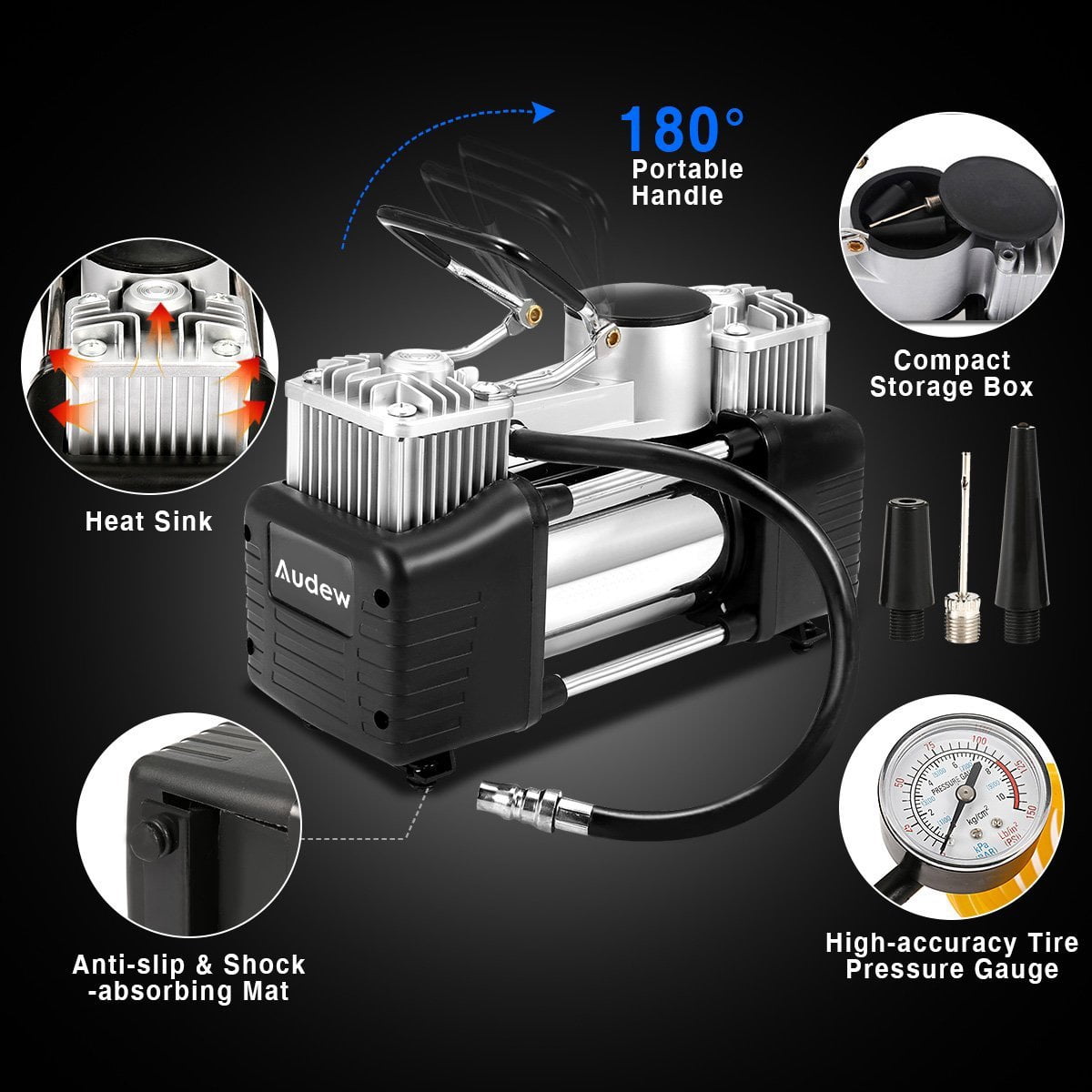 Never Get Stranded Or Embarassed In Public Again By A Flat Tire. Have What Can Help You Out In Your Car

Its a must for any car driver since nobody knows where he/she could be stranded with puncture and flat tire especially at home when you wake in the morning to see that you have a flat tire or at the office,church or even on the motorway when traveling long distance etcthe tire pump comes with a set of tools - tubeless tire repair kit, pliers,cutters,screw drivers etc.besides it can also be used to inflate footballs,swim tubes etc and other inflatable objects.grab one today and never your waste your time chasing and looking for vulganizers who might not be even available at the time you might be having that tire problem.
Don't Get Dissapointed At Night And Forced To Leave Your Car On The Road Because Of A Flat Tire.

Having This Double Cylinder Compressor In Your Vehicle Is A Life Saver. Always Ready For Anything. So Easy, You Can Pump Your Tyre Back Without Seeking For Assistance 

Very Easy To Use. Inflate By Yourself

ADVANTAGES OF HAVING THIS IN YOUR CAR

It Is Easy to Use
One reason is that it is easy to use and faster operation speed. They only need to attach the device to the flat tires and push the button, and the device will work immediately
The next advantage that drivers can get is its ability to save time. Indeed, compared to the conventional method of fixing flat tires by bringing the car to the workshop, an automatic action is pretty much needed to fix the problems in no time.
In addition to it, using the device is also a safe choice for drivers. The device comes with certain safety features, and these features will make sure that nothing bad will happen during the operation.
FEATURES

Longer service life: Prevent water loss, dirt and rain, and extend tire life. Durable, can be used for a long time.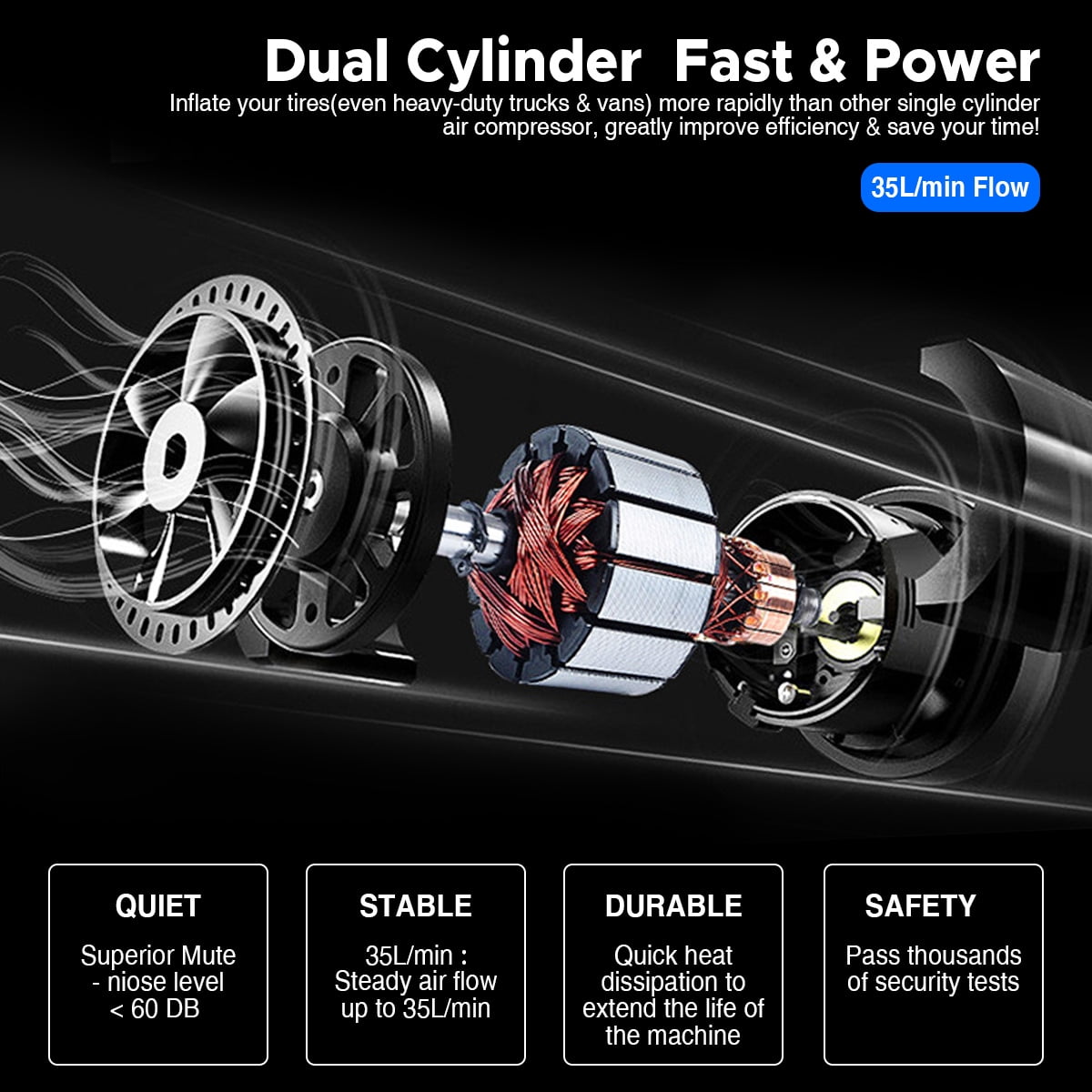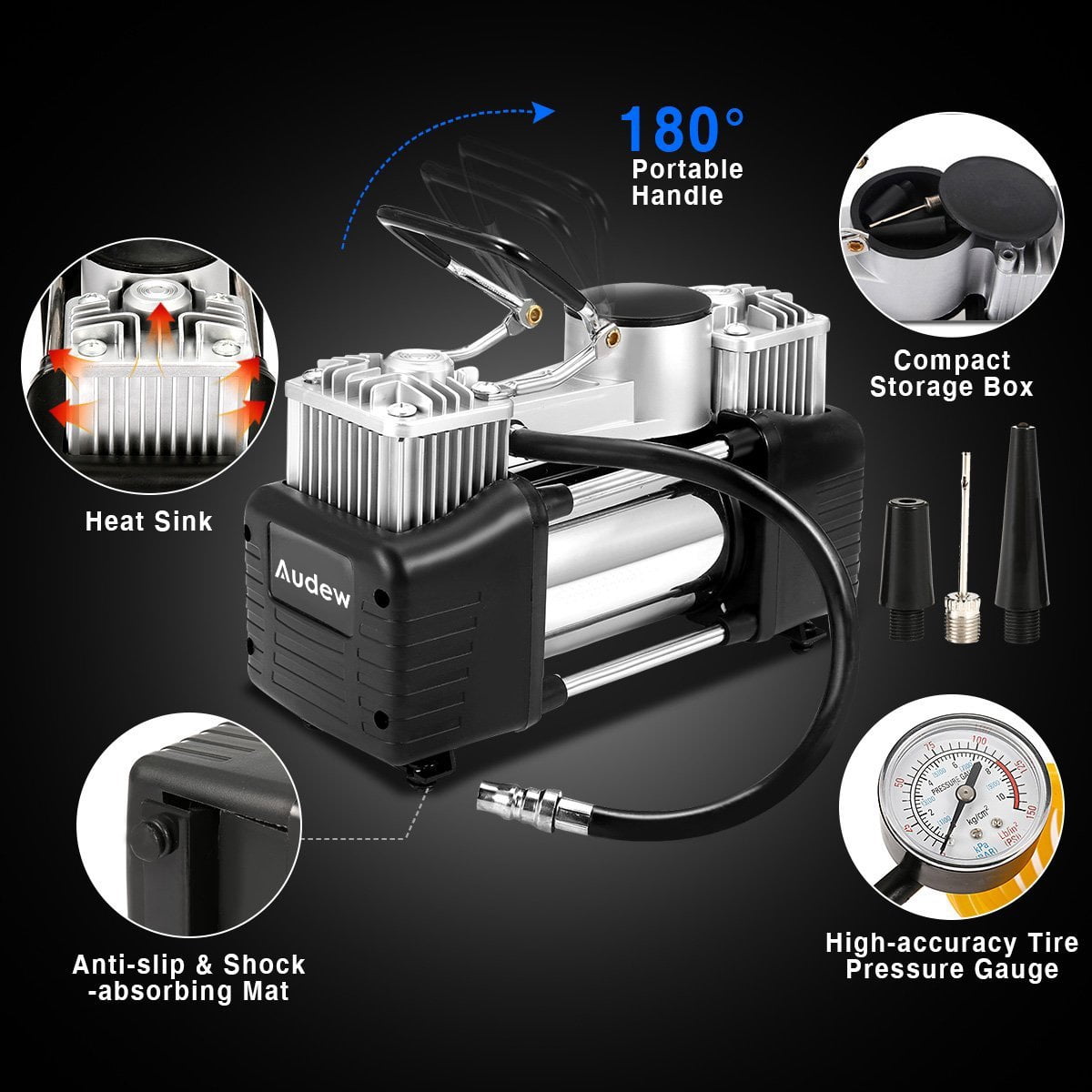 We Can All Agree That a Portable Air Compressor is a Vital Item That One Needs to Prepare Before the Long Drive
The order is accurate, works well, satisfied with the order and arrived very fast. I recommend the seller. I bought one cylinder but will buy double cylinder soon for faster result.
The Feature Allows the Device to Work Automatically Whenever it Detects Unbalanced Air Pressure Within the Tires.
Maximum Pressure: 300 PSI.

Packge Size: 160*80*140mm
Item Type:Pumps.
Car Make:all cars.
Weight:1KG
Category: A Product - Three Minutes Full
The product corresponds to the description.Very fast, good material. ⭐⭐⭐⭐⭐Everything was OK. I give 5 Stars
600GHC

BUY 1 AND GET 4 FREE GIFTS



4-FREE GIFTS

1ST GIFT -COMPRESSOR TOOLS

2ND GIFT - REPAIR TOOLS

3RD GIFT - CAR PHONE HOLDER

4TH GIFT - COMPRESSOR BAG

Promo Prices
1 PORTABLE AIR COMPRESSOR = 600GHC + 4 FREE GIFT

2 PORTABLE AIR COMPRESSOR = 1100GHC + 8 FREE GIFT
DO NOT FILL THIS FORM IF YOU DO NOT HAVE THE MONEY TO PAY WHEN IT IS DELIVERED. DO NOT FILL THIS FORM IF YOU HAVE TRAVELLED. CONFIRM THE PRICE BEFORE FILLING THE FORM